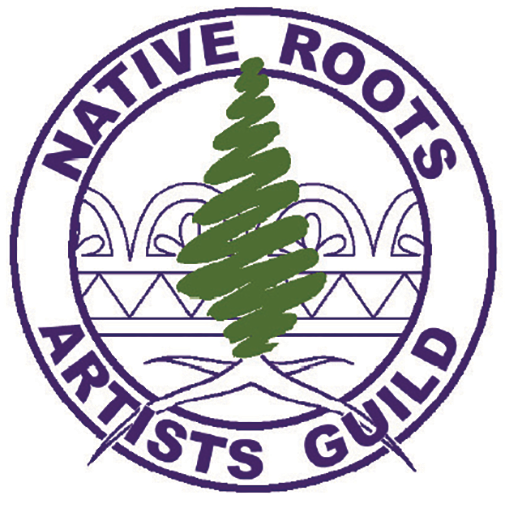 The Native Roots Artists Guild is a non-profit community organization dedicated to promoting and supporting Haudenosaunee artists. The guild was founded in 2010 by a group of volunteer artists and is led by a board of directors elected by members artists.
As an all-volunteer organization, the NRAG provides an opportunity for members to expand their skills and creativity in a supportive environment and to volunteer their talents to help the organization.
Guild Objectives
Provide atists with educational, networking, sales and marketing opportunities
Serve as an artist advocate group and protect their social, economic, and professional interests.
Preserve and revitalize traditional Haudenosaunee art forms.
Monitor the marketplace for counterfeit goods and ensure that authentic native-made art is sold in an appropriate manner.
Heighten consumer awareness of Haudenosaunee art and educate consumers to recognize the value and importance of purchasing authentic native-made art.
Provide a forum for the discussion of issues relevant to the Haudenosaunee arts community.
Encourage the community, especially youth, to get involved and participate in arts programs and education.
Raise the local, regional, and national profile of Haudenosaunee artists and traditional cultural art forms.
Membership Benefits
listing on online artist directory and annual print member artist directory
notification of upcoming artist opportunities
free classes and workshops as determined by member artists
exhibits to showcase your work
group marketing and promotion
networking and mentoring opportunities with other artists
eligible to vote at NRAG meetings and determine the focus of the Guild's programs
Inspiring The Next Seven Generations – Pass It On