Barbara "Cookie" Jonathan
Barbara "Cookie" Jonathan
Nation/Clan: Onondaga Nation-Canada/Beaver
Media: Bead work
Artist Resume:
Rez Creations Gift Shop (Tonawanda Seneca Nation)
Buffalo Creek Festival
Seneca Nation Fall Festival
Erie County Fair and New York State Fair Indian Village
Healing the Heart of Niagara
Tuscarora Picnic
Veterans' Pow Wow in Salamanca, NY
Artist Statement:
Native beadwork is part our culture and a connection to our ancestors. When I bead I think of my relatives who taught me the joy of beading. I teach a beading class to help share the knowledge so that it will not become a lost skill and beading keeps a connection with the young ones who are coming up. My daisy chains are fun to make—so many patterns from a single stitch. My beadwork has a series of numbers incorporated to represent our culture: the three sisters, eight clans, the four directions. The daisy chain starts with making a simple circle, but that circle, repeated several times over makes something beautiful.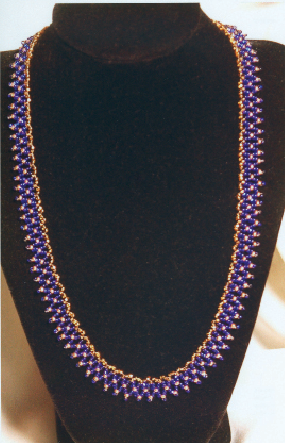 Details
First Name
- Barbara \\\\\\\\
Last Name
- Jonathan
Phone
-
Click to Call